Home

Welcome to the double bass workshop "ALFRED MEYER" in the heart of the musictown Markneukirchen!

You will find the town Markneukirchen in the middle of the beautiful Vogtland, the centre of the german production of orchestra instruments.
Once here created bohemian violin maker the tradition of the construction of music instruments in our region.The first double bass maker guild in Bohemian had been founded 1677 in Markneukirchen. Since then generations of families have been involved in making musical instruments.

We are following this tradition and we see the making of master-instruments as our life´s work.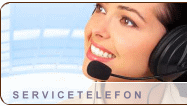 Telephone: +49 (0) 37422 - 2819

Telefax: +49 (0) 37422 - 40676

I wish more informations
Please call me back